Family update time:
This is the first few days of summer... spending it with Alexander and Audrey home together!
We have done so much in the first few days...
Monday-- Hands on Children's museum
Tuesday--Bike ride in the morning. Local library to sign up for the summer reading program. We stayed for story time and did a craft.
Wednesday-- Took the kids bowling with some friends.
They've never been bowling The kids loved it.. see..
Every morning we're doing a devotional (short and geared toward kids). We've been doing the
Put On devotion
from
Doorposts.com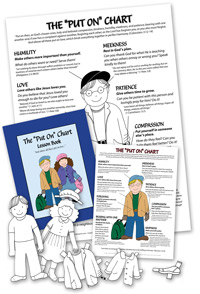 Designed to help your family "put on" the character qualities of God's children. Based on Colossians 3:12-14, it will lead you in studying what the Bible says about:
* Compassion
* Kindness
* Humility
* Meekness
* Patience
* Forbearance
* Forgiveness
* Love
We're taking our time thru these... the first lesson is about putting on compassion and it's represented by mittens or gloves on the hands, using our hands to share love and show kindness. So, they've cut out their paper doll and boy doll and cut out the mittens for those. We also simply printed out some online coloring pages that were two mittens with hearts on them... perfect!
In the afternoon we're working with Scholastic's
Summer Express book
. Alexander seems to enjoy it and it's a good time to work together.
The last few days we've spent the time after we get done with the workbook either coloring, watercoloring or playing playdough.
We're looking forward to lots of fun times this summer... cousins are coming from Africa soon, playdates with our playgroup, VBS....
Hope you're staying cool and having fun!